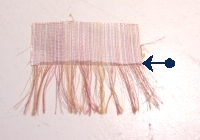 Take your piece of fabric and fringe the bottom 1/2 way ( 3/4" inch). Run a small line of modge podge above the fringes
Step 2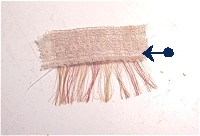 Glue your piece of 3/4" lace glue over the upper part of the fabric, leaving 1/8" unglued at the bottom. Let dry
Step 3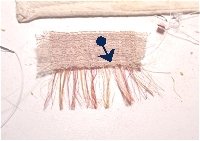 Run gathering stitches where indicated.
Step 4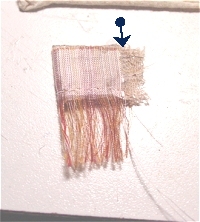 Fold the piece in two glue where indicated. Let dry.
Step 5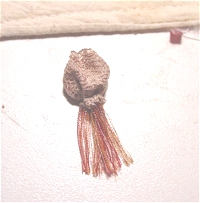 Turn right side out.
Step 6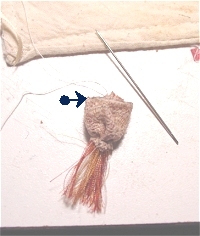 Run gathering stitches at the top.
Step 7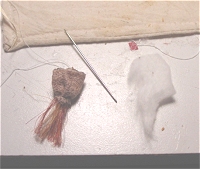 Take your piece of batting or cotton ball and stuff in the purse.
Step 8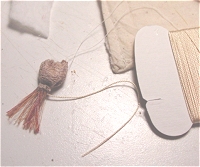 Pull the top gathering stitches double knot and cut the excess thread.
Step 9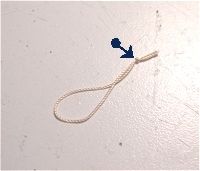 Take a silk thread and tie as indicated. The length is up to you but 1" should be good. Stuff inside the purse up to the knot and secure with a dab of tacky glue.
Step 10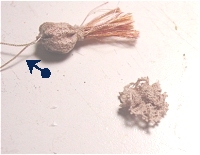 Take your 1/8" Lace, gather and tie the 2 ends of the thread.
Step 11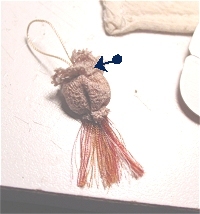 Slip over the silk thread and glue in place.
Step 11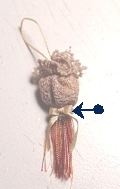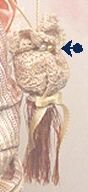 You can embellish the purse as you wish with silk bows, roses and beads.
Another Version....applause please!!