[an error occurred while processing this directive]

Anatomy of a Sleeve
Not really a tutorial but more informational. Match the Sleeve with the Pattern. You can make a zillion different sleeves from your basic sloper sleeve pattern. It is not that hard to change a pattern...experiment...Try It !!
You can click on each pattern to have a version to print out. Use them as a guide to create your own designs. Patterns are for Personal Use Only. They are intended to be informational. Fabric type has to be considered when choosing your sleeve pattern. Please note I used fine cotton batiste so if you want to use a heavier fabric the fuller sleeves won't work. Also note that I did not hem or finish the bottom edge. You will have to choose how you want this done. Either by adding a cuff, turning under, trimming in lace or trim or just using a stop fray product.
Sorry for the bald lady...She is Lucinda one my favorites mold available from House Of Caron. Kits are available.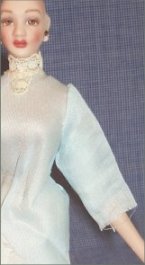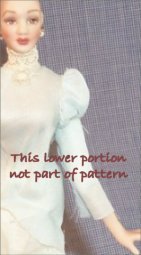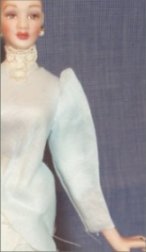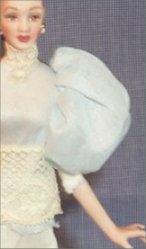 Sleeve 1 Sleeve 2 Sleeve 3 Sleeve 4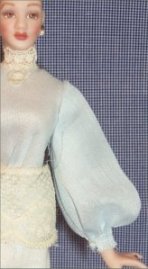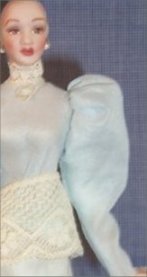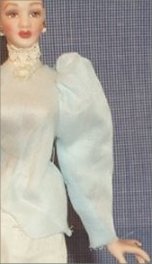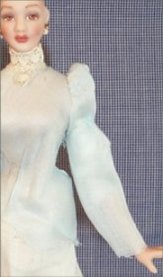 Sleeve 5 Sleeve 6 Sleeve 7 Sleeve 8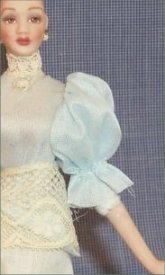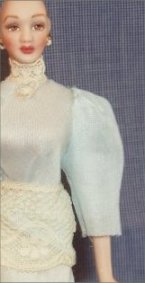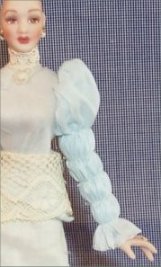 Sleeve 9 Sleeve 10 Sleeve 11
Pattern A Pattern B Pattern C
Pattern D Pattern E
Pattern F Pattern G
Pattern H Pattern I
Pattern J Pattern K
Thank you for visiting my site and hopefully you enjoyed my tutorial.
Just as a gentle reminder, that tutorial was written to help to stimulate your creativity.
This Tutorial, Pictures, & Instructions are copy-righted & are not to be used as a tutorial of your own.
This means you may not copy and post this tutorial to your own website, or print it out and sell or distribute it as your own.
[an error occurred while processing this directive]