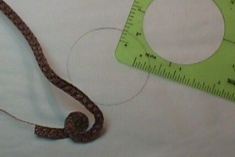 Draw a 2" circle with a template to assist in keeping the circle round. You need about 1 yard of hat straw. Trim away about 4" from the end. You have a 32" and a 4" piece.
Step 2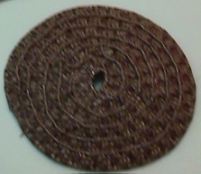 Pull the string of the long piece until the straw begins to coil. Use your circle and some glue and glue the hat straw in a round until complete. Set aside to dry.
Step 3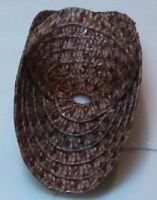 Place a small bead of glue along the inside edge and place the end of the 4" piece there. This will become the handle. Roll or fold the straw circle until you have the shape you desire and then glue the other edge of the straw to it. Trim away any excess.
Step 4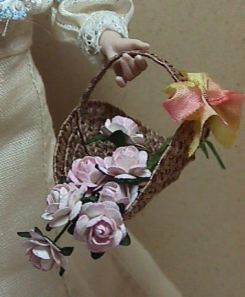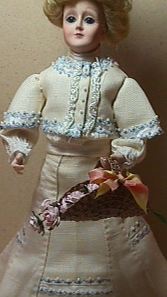 Separate the flowers from the strand and arrange prettily. Tie a bow to one side and you have a garden basket for cut flowers. Add leaves or other flowers as desired. I have pictured my basket with an 8 ½" Gibson Girl. Adjust the sizes according to your project. This is a miniature or larger project.
Decorate a Basket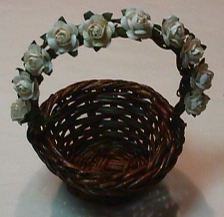 Leave the roses together on the twisted stalk. Trim away a little bit of the wire from the end. You need two or three pieces.
Make a hook at one end and attach the roses to the purchased basket handle. Use the wire for the top middle and the rest of the attached wires for the opposite end of the handle. Let the flowers fall a little forward of the handle for a pretty display.
For this project I collected up some of my tiny rag dolls and porcelain dolls. All were made in classes, club nights, were gifts or purchased. Use whatever you want to display. What about a tiny fairy?
Finally, finish off the side of the handle with some vintage ribbon or even new bias ribbon, or whatever you have from your scrap box.
A Drum Roll please....dadadada